---
Accueil > pratiques > Actualités
Les Jeudis du Genre. Nathalie Duclos: "The Scottish National Party and women's representation"
le 14 décembre 2017
12h30-14h00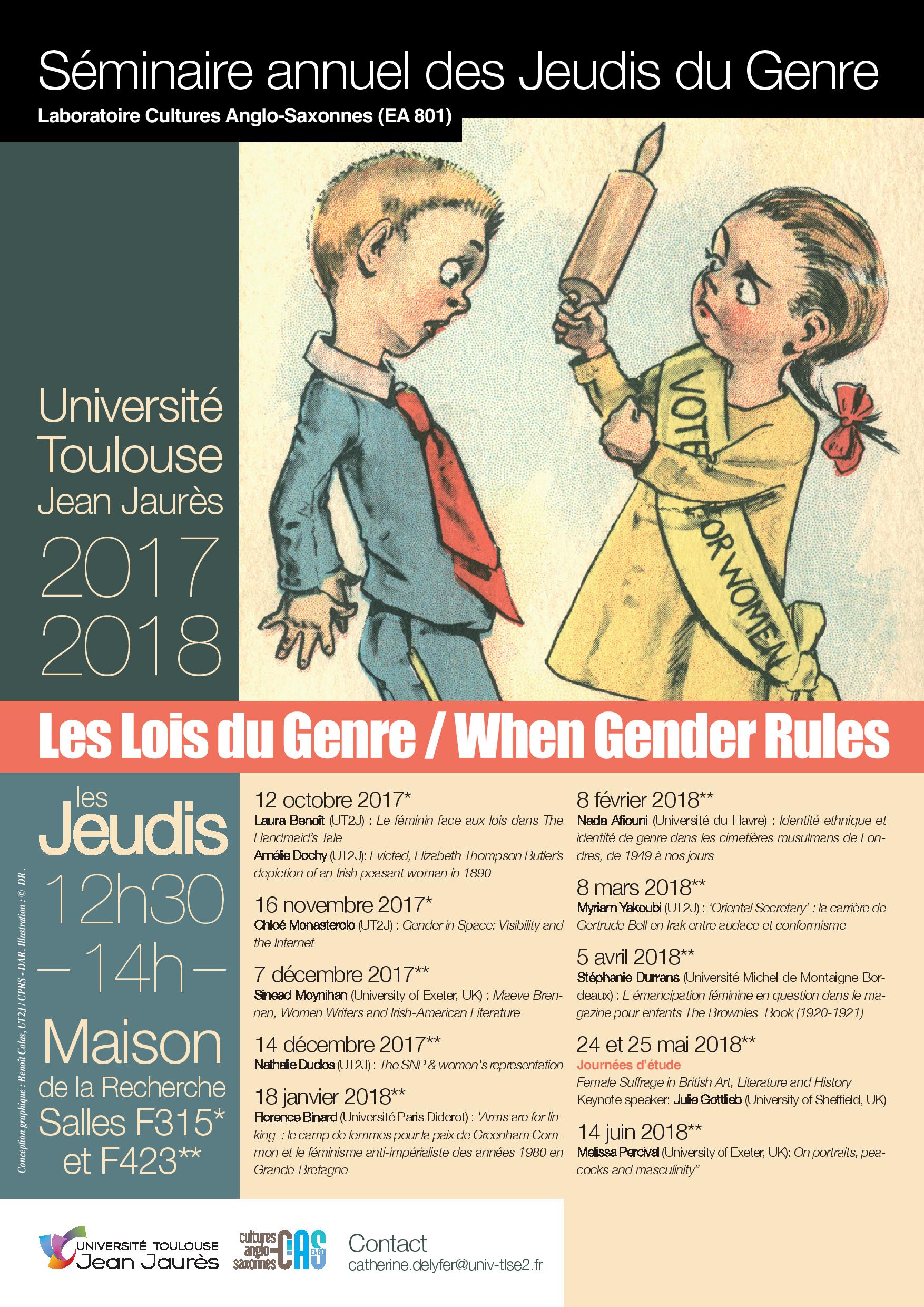 aff genre 2017-18-page-001.jpg
Séminaire les "Jeudis du Genre"
At a time of intense debate over sexual harassment and gender discrimination and their links with the entrenched underrepresentation of women in politics, this paper will focus on the efforts made by one political party, namely the Scottish National Party (SNP), to improve gender balance in political institutions in a country, Scotland, with no national legislation on gender quotas. The paper will first present the institutional environment in which the SNP operates and what bearing this has had on gender representation in Scotland. It will then examine the SNP's change in attitude towards positive action on women's representation. It will explain both why the SNP has had a recent change of heart and what internal changes the SNP has made in order to increase its number of female candidates. It will finally be argued that this case study reveals the limits of relying on voluntary action on the part of political parties as opposed to legally-guaranteed quotas.
Cette séance est ouverte aux étudiant.e.s du Réseau de Masters Arpège dans le cadre du séminaire interdisciplinaire.
Contact :

Catherine Delyfer
cdelyfer@gmail.com

Lieu(x) :

Maison de la Recherche, salle E412

---
Documents à télécharger :